CNSL Resin
The CNSL Resin is a viscous translucent resin with a golden hue coating. It's ideal for surface coating applications that demand excellent film characteristics as well as great resistance to water and chemicals. As a result of its strong water and chemical resistance, CNSL Resin is extensively utilised as a in paint industry as raw material.

Manufacturing CNSL Resin Since 1994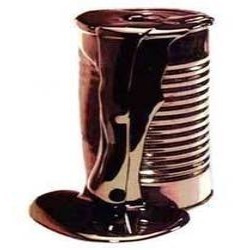 In terms of modified Phenolics, CNSL Resin is the best. There are no oil-bleeding effects, thus it's a good binding agent. Because of its flexibility, thermal stability, and impact resistance, the coefficient of friction is reduced. For Brake Lining, it combines the properties of thermosetting and binding. Anacardic Acid and Cardol are the two major phenolic compounds that make up Cardol. It's impossible to dry them out without a chemical reaction.

Specification of CNSL Resin Manufactured
Parameters
Specification
Specific Gravity @ 30°C
0.950 – 0.965 
Viscosity @ 30°C

120 – 180 

CPS
Acid value
Max 1
Ash Content
2.o Max
Polymerisation Time
15 Max

Applications of CNSL Resin
Brake Lining:–
To prepare brake linings, CNSL Formaldehyde (NOVOLAC) resins are employed.
Laminating industry Resins:–
Improves hardening and bonding to the substrate as it ages.
Polymer based Cements:–
Acids and alkalis improve adhesion and moisture resistance.
Foundry Core Binders:–
Core collapse is improved and the bench life and anti-damp behaviour are improved in comparison to traditional core binders
Friction resistant material:–
Ideal for use as a heat-resistant substance or as a cost-saving partial alternative for phenolic resin,
Rubber:–
The product will be more resistant to age, chemical attack, and solvents and acids.
Insulation Varnishes:–
Achieve high flexibility and chemical resistance Highly reflective surface with excellent adhesion properties
Adhesives:–
Price advantage over traditional phenolic adhesives excellent characteristics to satisfy the rising demand for quality and endurance in plywood bonding
Adhesive for wood particle:–
It is used as an adhesive in the manufacture of composite wood, medium density particle board, and other similar products.
Lacquer:–
Gives the lacquer film hardness and flexibility. To create a high gloss and superfine sticky properties. Superior to conventional oil paints in terms of resistance to oils, grease, moisture, and chemicals.
Paint & Coatings:–
Application of dark-colored enamels Provide the needed gloss, flexibility, mechanical strength, and rapid drying capabilities. Water, acid, and alkali resistance is exceptional. Weatherproof, heat resistant, and fire resistant An good anti-corrosive barrier
Primers for wood and metal:–
Red oxide metal primer, Zinc chromate primer, other primers. Provides Resistance against water, acid, alkali and other chemicals. Protects against Corrosion Improves gloss, increases flexibility and as well as hardness

CNSL Resin Manufacturing in Kumarasamy Industries

Timely & Consistent Delivery
Cater to any Required Volume
Reliability & Accurate Grade
Proven Customer Satisfaction
Best-in-class Quality products


For more details on our cnsl resin products, logistics, pricing or any other informations, please fill the form. One of our team member will contact you in 24hrs.
Best-in-class Quality products
Cater to any Required Volume

What is Mica? Mica is a silicate mineral which is common in igneouse and metamorphic ricks. Its individual mica crystals can split into thin plates. Micas are used in products such as drywalls, paints, fillers, especially in parts for automobiles, roofing and...
Office address: 
75-2, Sathayamoorthy Street, IOB upstairs, Near BSNL Office, Panruti, Cuddalore dist, Tamilnadu, India - 607106
Factory address: 
480/2, Kumbakonam main road, Kadampuliyur village, Panruti , Cuddalore District,
Tamilnadu, India - 607103 
Contact:
Phone no: 04142-241642,
04142-241643
Mobile no: 09003966594,
09677605650
Copyrights By Kumaraswamy Industries - 2022| Cookie Policy &  Privacy Policy | Disclaimer | Website Development - GB