Fly Ash
Fly ash is a heterogeneous by-product material produced in the combustion process of coal used in power stations. It is a fine grey coloured powder having spherical glassy particles that rise with the flue gases. As fly ash contains pozzolanic materials components which reach with lime to form cementatious materials. Thus Fly ash is used in concrete, mines, landfills and dams.

Manufacturing Fly Ash Since 1994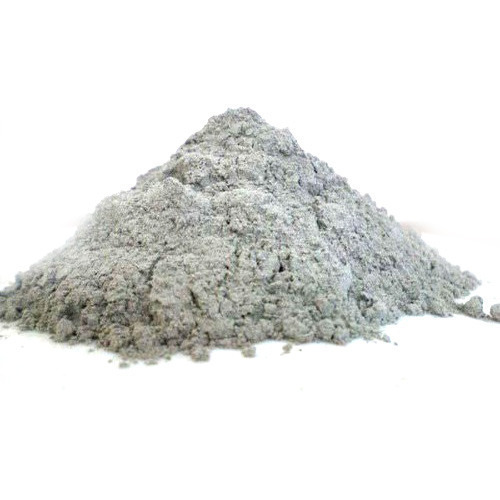 The physical properties of fly ash are,
1. Fineness of Fly Ash
As per ASTM, the fineness of the fly ash is to be checked in both dry n wet sieving. The fly ash sample is sieved in 45 micron sieve and the percentage of retained on the 45 micron sieve is calculated. Further fineness is also measured by LeChatelier method and Blaine Specific
Surface method.
2. Specific Gravity of Fly Ash
The specific gravity of fly ash ranges from a low value of 1.90 for a sub-bituminous ash to a high value of 2.96 for an iron-rich bituminous ash.
3. Size and Shape of Fly Ash
As the flyash is a very fine material, the particle size ranges in between 10 to 100 micron. The shape of the fly ash is usually spherical glassy shaped.
 4. Colour
The colour of the fly ash depends upon the chemical and mineral constituents. Lime content in the fly ash gives tan and light colours where as brownish colour is imparted by the presence of iron content. A dark grey to black colour is typically attributed to an elevated un-burned content.

Chemical Composition of Fly Ash Manufactured
| | | | |
| --- | --- | --- | --- |
| Component | Bituminous Coal | Sub bituminous Coal | Lignite Coal |
| SiO2 (%) | 20-60 | 40-60 | 15-45 |
| Al2O3 (%) | 5-35 | 20-30 | 20-25 |
| Fe2O3 (%) | 10-40 | 4-10 | 4-15 |
| CaO (%) | 1-12 | 5-30 | 15-40 |
| LOI (%) | 0-15 | 0-3 | 0-5 |

Used in the manufacture of Portland cement.

Typically used for embankment construction.

Used as a soil stabilisation material.

Fly ash is also used as a component in the production of flowable fill.

Used as the filler mineral in asphalt road laying to fill the voids.

Fly ash is used as component in geoploymers.

Used in Roller compacted concrete dams.

Used in the manufacture of fly ash bricks

When flyash is treated with silicon hydroxide, it acts as a catalyst.

Fly Ash Manufacturing in Kumarasamy Industries

Timely & Consistent Delivery
Cater to any Required Volume
Reliability & Accurate Grade
Proven Customer Satisfaction
Best-in-class Quality products


For more details on our Fly Ash products, logistics, pricing or any other informations, please fill the form. One of our team member will contact you in 24hrs.
Best-in-class Quality products
Cater to any Required Volume

What is Mica? Mica is a silicate mineral which is common in igneouse and metamorphic ricks. Its individual mica crystals can split into thin plates. Micas are used in products such as drywalls, paints, fillers, especially in parts for automobiles, roofing and...
Office address: 
75-2, Sathayamoorthy Street, IOB upstairs, Near BSNL Office, Panruti, Cuddalore dist, Tamilnadu, India - 607106
Factory address: 
480/2, Kumbakonam main road, Kadampuliyur village, Panruti , Cuddalore District,
Tamilnadu, India - 607103 
Contact:
Phone no: 04142-241642,
04142-241643
Mobile no: 09003966594,
09677605650
Copyrights By Kumaraswamy Industries - 2022| Cookie Policy &  Privacy Policy | Disclaimer | Website Development - GB